Wolf Components introduces new sustainable glue technology
As of January 2023, Wolf Components pocket units will be assembled utilising polymer based glue delivering significant improvements in recyclability.
This new polymer-based glue has been tested and approved for use by Wolf and has the same chemical structure as the non-woven fabric used in their current products, namely propylene. Currently the glue used in pocket spring construction contaminates the non-woven therefore both complicating and decreasing the recycling potential of the fabric. Wolf's move to use this polymer-based glue, means the material content types in each product will be reduced from three to two and ensures that the non-woven fabric only comes into contact with a compatible substance.
"Our products are already one of the most lightweight, robust pocket springs in the UK market, containing a high percentage of recycled content" said Anthony Joyce, Managing Director. "At the core of our business are our customers and we work closely with them through the product development process to optimise resource use. Through these collaborations and a highly optimized manufacturing process, we currently achieve a 96% material efficiency rate – a figure we are always striving to improve upon."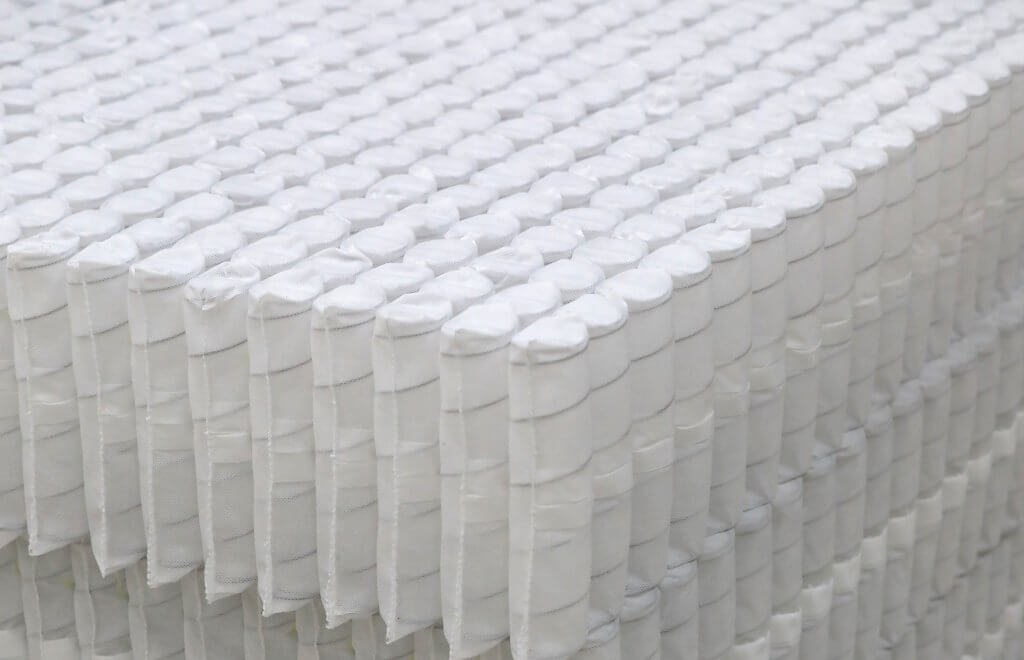 Recent production trials have successfully demonstrated that when using the new glue technology, the pocket units retain all the features of a glue assembled unit such as stability and durability especially when compared to a non-glued unit. Delivering this same consistent high quality of product whilst utilising more sustainable technologies has been a key objective for Wolf over the last year and will remain a major focus going into 2023.
To find out more about how Wolf Components are utilising this new technology or for information about any products please contact Rob Shuttleworth on 01709 915100 robshuttleworth@wolfcomponents.com